[ad_1]
CURT SYNNESS for independent disc

Vietnam veteran David McCann of Helena was born and raised in Historic Southeastern Pennsylvania, just 38 minutes from the iconic Battle of Gettysburg during the Civil War.
As a 21-year-old "brown water sailor" in Vietnam, he served on a river combat ship named after one of the legendary warships of the Inter-State War – the Monitor 6.
McCann graduated from Cumberland Valley High, Mechanicsburg, Pennsylvania, in 1968.
When he received notice from his senior year that he was in the process of being drafted, it took a handy letter from his high school principal to the Carlisle Editorial Board – where the great Jim Thorpe has played football at Industrial School 55 years earlier – stating that Dave was still a student and could not be drafted.
"So I started to think about the military and, like my dad and his dad had, I joined the US Navy," said McCann, 71, in a recent phone interview since. his home in Treasure State Acres. "My father saw fighting in WWII in the South Pacific and again in Korea, but he never spoke about it. Looking back, I think he was suffering from PTSD.
After completing training camp at NTC San Diego, McCann went through Radioman A school and graduated in March 1969. He flew to Saigon and was ordered to report to the USS Colleton, APB-36, as part of the Mobile Riverine Force.
McCann and a few others were dispatched to Dong Tam in the back of a dump truck.
Dong Tam was a joint army and navy base where a battalion of the Army's 9th Infantry was stationed, as well as elements of riverboat divisions for redevelopment and repairs. He was taken by a riverboat to the USS Colleton and took up his duties.
"The 3/60 Army remained on two WWII barracks, the Benewah and the Colleton, as well as matching barges," McCann recalled. "There were army tugs and an assortment of other army boats there. It was all so confusing… there were also a lot of Navy riverboats moving around or moored to ships. "
Everything was painted a drab olive green, and McCann remembers how strange it was to be one of the few guys who didn't wear green fatigues, dressed in his navy blue overalls – blue denim shirt and denim jeans. low bell.
"My main job as an FNG radioman was cleaning the toilets for morning inspections and picking up supplies from the radio room," he said.
There were around 300 members of the military on the ship and some of them were sick which, as you can imagine, kept McCann busy. He said most of the riverboat guys stayed on their boats but got on board for food and showers, and late night card games on the mess deck.
McCann eventually rose through the ranks to cook in the chef's mess.
When President Nixon began to downsize the nation's men and equipment, the Colleton was ordered to return to the States. But on the second day out of the Mekong, it caught fire in the middle of the South China Sea.
"I wasn't that scared until I was given a life jacket and told to prepare to abandon ship," McCann said. "Eventually the fires were brought under control and we headed for repairs in Japan. "
The ship was cocooned in Seattle in December 1969. In March 1970, McCann transferred to NIOTC Villejo, Calif., For three months of intense riverboat training, including intense physical workouts.
In June 1970, his class of boats were sent to the Mekong Delta at Dong Tam, the same place he had served a year earlier. He spent the first night aboard the USS Benewah.
"The next morning those of us who had not gone to our new duty station had an inspection in the pouring rain and received our orders," he wrote. "I was sent on the Monitor 6, one of the last two Monitor boats to have been piloted by American sailors. "
During the Vietnam War, the US Navy transformed WWII landing craft into river monitors to support operations in the Mekong Delta. They were 37 feet long and 8 feet wide, powered by a Jimmy 671 engine.
"They were floats, we could hit 8 knots with the current and a tailwind," McCann said with a laugh.
Since McCann's departure from the Mobile Riverine Force a year earlier, all boat divisions had been "handed over" to the South Vietnamese, with the exception of River Division 15, River Squadron 153.
The duty of monitor 6 was to fire indirect fire in support of the Riverine patrollers during night ambushes.
"We would leave early and tie up along a canal and wait for the PBRs to come to us and show us where they were going to be, so we could cover them," he said. "We often turned in their favor.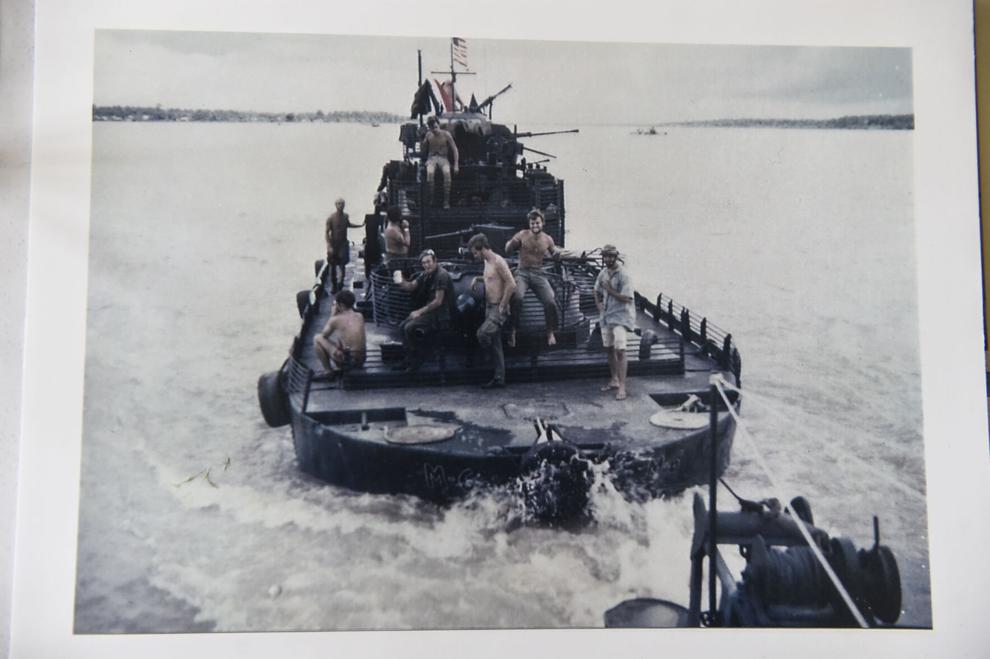 "Our main gun was a 105mm howitzer in a Marine landing craft turret, a tank turret in the front. My duty station was the 20mm rear gun which I never had to use, thank goodness.
By the time McCann got on board, the boat had already been hit by a rocket, which detonated the coxswain's apartment despite an armored bar and 2 inches of steel.
In November 1970, what remained of the US Navy "heavyweights", as they were called, were handed over to the South Vietnamese Navy at Dong Tam. Those who had sufficient time were sent home, while those who had six months or more were reassigned.
McCann landed a "plush job" in downtown Saigon, working as a radioman on the admiral's staff. He was accommodated in a private hotel room with air conditioning and could have ended his tour there.
But he was bored and missed the rivers. So after seeing a message that a 13-man advisor team was organized in River Interdiction, Division 47, and included the familiar names of several Brown Water Sailors, two of whom he served on Monitor 6, it was transferred to RID 47.
At Go Dau Ha, which was only about 1.5 miles from the Cambodian border, there were a variety of old American riverboats in action. Their mission was to prevent the NVA from crossing the Vam Co Dong River from Cambodia and entering southern Vietnam.
There were two officers, a chief, and 10 enlisted men who ambushed at night every three evenings.
"On January 12, 1971, I was a boat advisor when we intercepted an attempted night crossing by the NVA or VC from Cambodia," recalls McCann. "It was one of three nightly ambushes I suffered as a counselor. I received the Combat Distinction Device for the action that night.
McCann had a unique episode in April, when he took a jeep to an artillery base for batteries and accidentally (and temporarily) drove through Cambodia.
After listening to eight hours of radio traffic during the exchange of gunfire when the base was overrun by the NVA, he witnessed a peculiar scene as an American journalist was riding in a red Camaro coming out of Cambodia and that an armored column providing relief crossed paths while traveling. in opposite directions.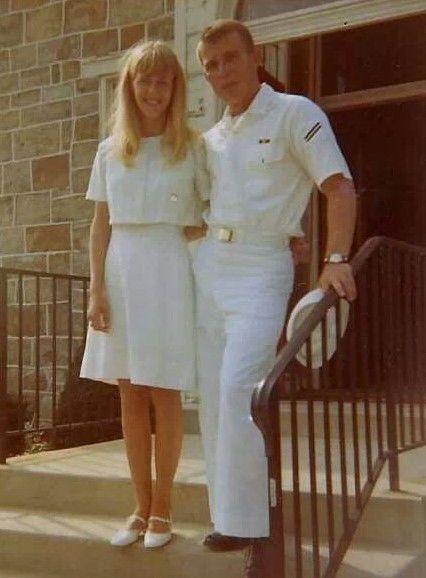 In June 1971, RM3 McCann received his honorable discharge. He married his high school girlfriend and used the GI Bill to study forestry and engineering at a community college. The McCanns raised two daughters, Leslie and Abby, and this spring Dave and Beth celebrated their 51st wedding anniversary.
McCann has spent a 35-year career with the US Forest Service, the last 20 for the Helena National Forest. His job had national certification, he worked from Ekalaka to Stanford where there were no longer any certified sales administrators, and he even took an assignment in the Black Hills.
He retired in 2010, but returned and mentored his replacements for two years.
McCann was the only guy in his radio class with combat orders in Vietnam. "At one of the military meetings I attended, someone mentioned that I must have driven an instructor pretty crazy," he said with a laugh.
Curt Synness, a Navy veteran, can be contacted at 406-594-2878 or [email protected] He's also on Twitter @curtsynness_IR
[ad_2]